Search
The trading platform provides the smart and powerful system for searching on the websites of MQL4.community and MQL5.community – the communities of traders and MQL4/MQL5 developers. The sites contain plenty of useful information: blogs, documentation, forum, articles on programming and using the platform. The community provides access to the huge source code database and the application store for the platform. You can also copy deals of professional traders via Signals service.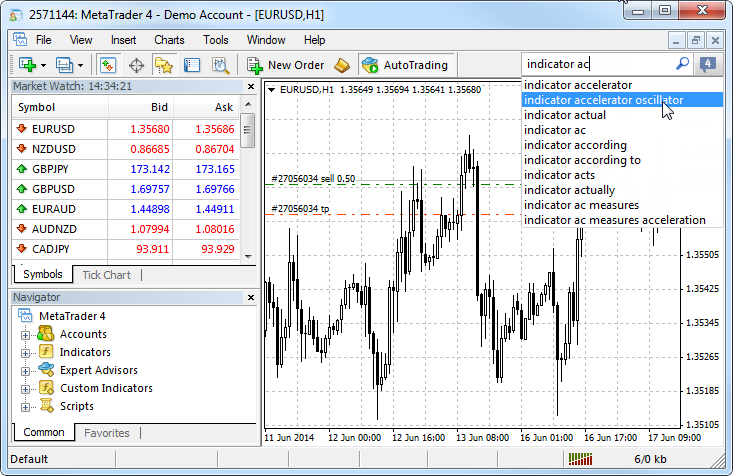 As you type in your search query, the system instantly offers possible options. Select the desired phrase from the list and press Enter or

button. In order to search by one of the previous queries, place the cursor to the box and click Down Arrow key to open the query history.
Search results are displayed in a separate Search tab of Tools window. The system selects the most relevant results conveniently arranging them by categories: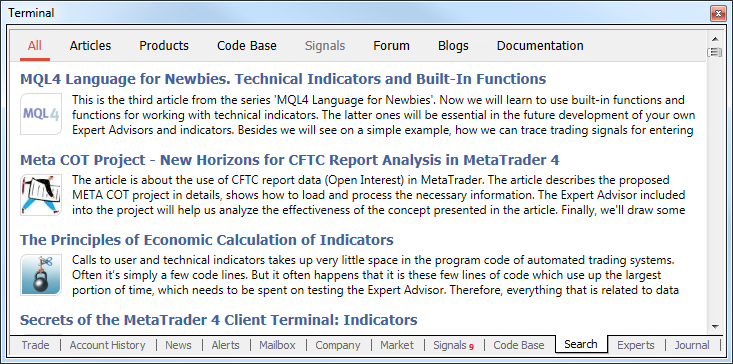 To open the found element, left-click on the header. Use the top panel to view the search results by Market Products, Code Base, Signals, MQL4.community Forum and Documentation.