Search
The trading platform provides the smart and powerful system for searching on the websites of MQL4.community and MQL5.community – the communities of traders and MQL4/MQL5 developers. The sites contain plenty of useful information: blogs, documentation, forum, articles on programming and using the platform. The community provides access to the huge source code database and the application store for the platform. You can also copy deals of professional traders via Signals service.
Results of the search on MQL5.community are displayed on the tab.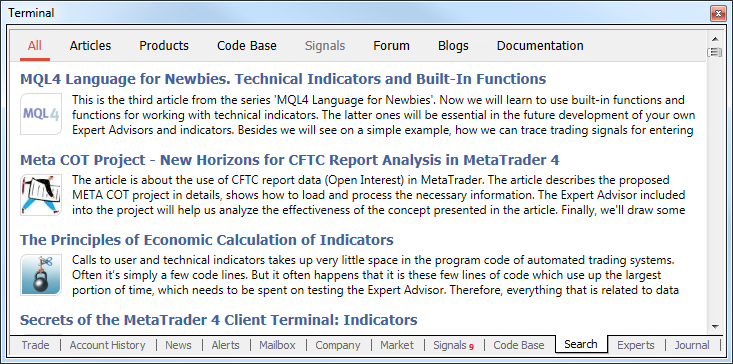 To open the found element, left-click on the header. Use the top panel to view the search results by Market Products, Code Base, Signals, MQL4.community Forum and Documentation.
Search tab is not visible until you perform a search.