Japanese Version of MQL5.community Launched
Japan is among the top seven countries by the number of MQL5.community site visitors. We want to make this large audience feel comfortable on our resource. To break the language barrier for our Japanese speaking users we are launching a special localized site version at https://www.mql5.com/ja.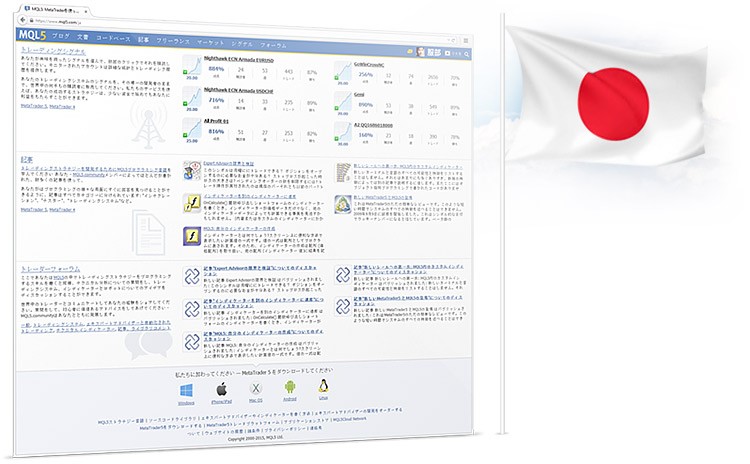 MQL5.com contents were available in five languages until now, and Japanese is the sixth language presented on the website. We want to be understood by all 800,000 registered MQL5.community users, therefore we keep expanding the content localization. Speaking the same language with a trader - that's what we strive for.