MQL4.com Website Launch
On December 15, we launched the MQL4.com website — a community for the users of the new MetaTrader 4 platform, which is scheduled to be released in summer 2005.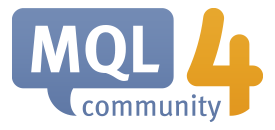 In addition to a forum, the site will feature educational materials related to trading and programming in the MQL4 language, as well as various services to enhance the functionality of the new trading platform. Read articles, discuss the functions of MetaTrader 4, and share your experience with fellow traders — welcome to the new community website!