MetaTrader 4 Android Features Data Window
One week has passed since the release of the previous MetaTrader 4 Android update, but we have already prepared the next version of the application. Apart from Crosshair, the Android version of the popular MetaTrader 4 trading platform now also features Data Window. The new feature provides more convenient working conditions – users can view indicator values at the specified point of the chart.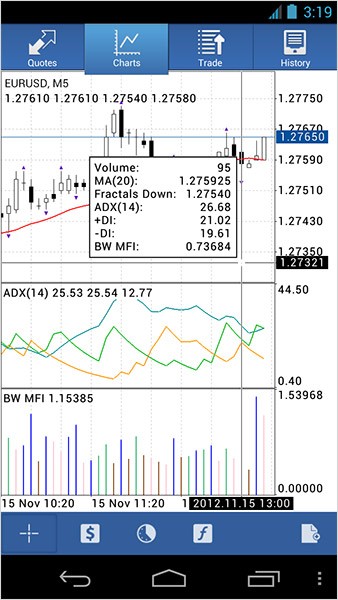 Update your MetaTrader 4 Android to enhance your analytical Forex trading tools. The mobile platform development continues, and the upcoming updates will also be quite interesting. Stay tuned!