Magazines in the MetaTrader Market
MetaTrader Market started featuring a new category — Magazines. Traders can now stay abreast of the latest financial news and events, read relevant articles and interviews with industry leaders right in the platform, while continuing trading and running market analysis.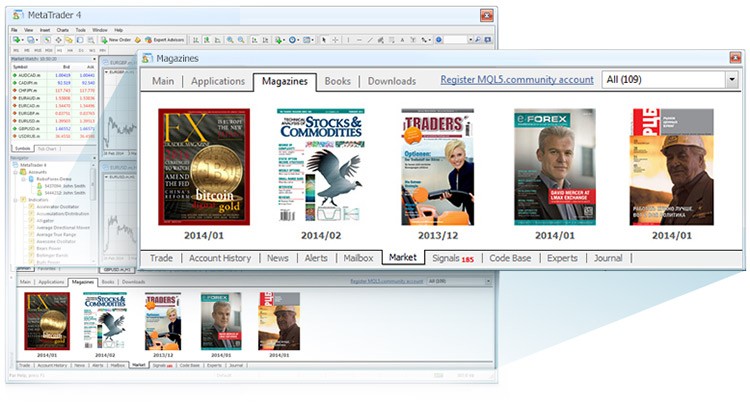 The magazines are distributed via the MetaTrader Market and can be purchased in the same way as trading robots and technical indicators. All you need to buy a magazine of your choice is a MQL5.com account and sufficient amount of money in it. The rest is simple — with a couple of clicks the required information is brought right before your eyes.