Thousands of trading robots and technical indicators are available in the MetaTrader 4 Market. You can buy or download a free algorithmic trading application to increase your chances of success in financial markets.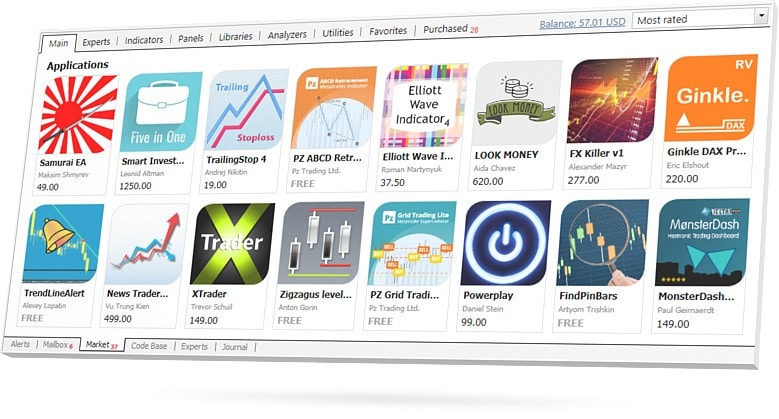 For convenience, each application is provided with a detailed description and screenshots. You can rent a paid trading robot for a set period or download a free demo version that you can test in the strategy tester.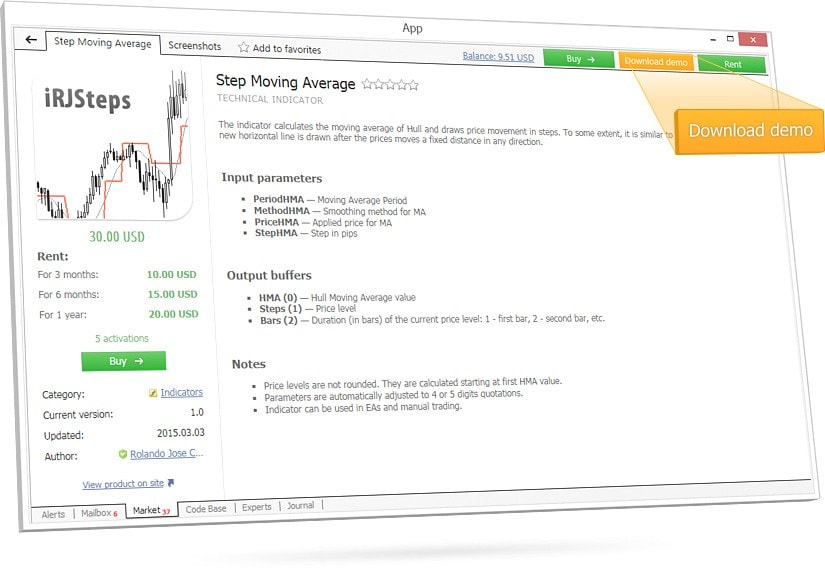 The purchase process is quite simple. You can make a purchase through your MQL5.com account, or by using payment systems. The MetaTrader 4 Market accepts Visa, MasterCard, and UnionPay cards, as well as PayPal, WebMoney, Neteller, and ePayments. Select the most convenient payment method and the ordered product will be downloaded to your platform for immediate use.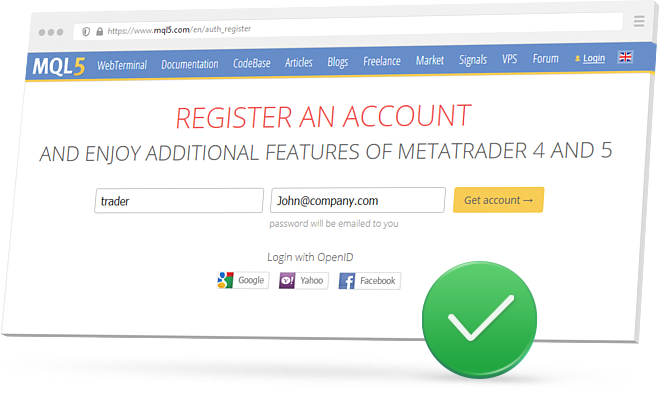 After the download, your application appears in the Market's Purchased tab of the MetaTrader 4 Terminal window. From there you can launch or test your product, upgrade it to the next version, extend the rental period or buy it if you have downloaded the free demo version.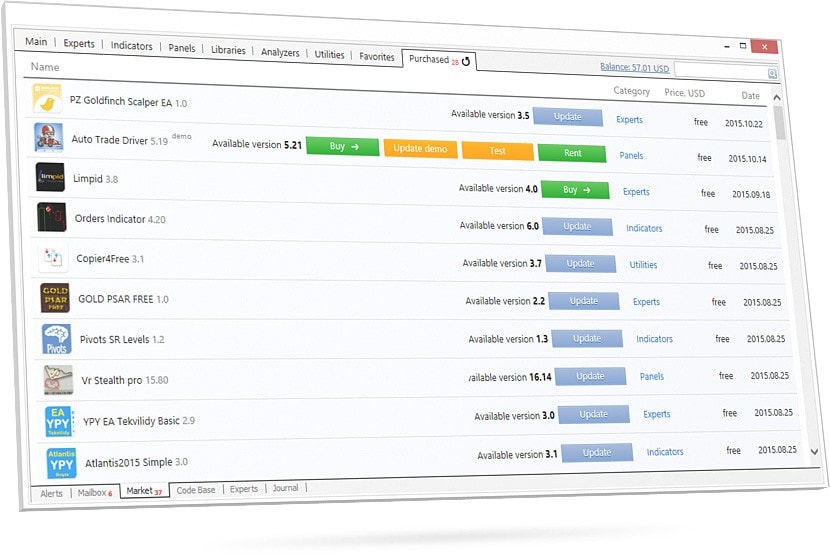 It's just that simple. You can install applications and considerably increase the functionality of your trading platform. Choose the application that fits your strategy best from more than 1 700 trading robots and 2 100 technical indicators and raise your trading to the new level!
Download MetaTrader 4 and choose indicators and robots from the Market
More on this: