If you are an experienced trader with a successful strategy, you can become a trading signal supplier and increase your earnings! Traders can copy your transactions and pay you for this service.
Register as a Seller on MQL5.com website and enable the monitoring of your trading account. Millions of traders will be able to view and subscribe to your signal, while you will receive your payment.
Create an MQL5.com account (or log in if you have already registered). Among many other things, the MQL5.com enables the interactions between traders.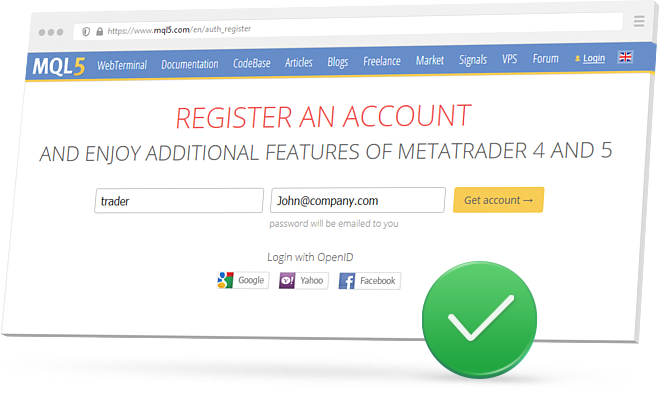 Submit your personal data in order to register as a Seller.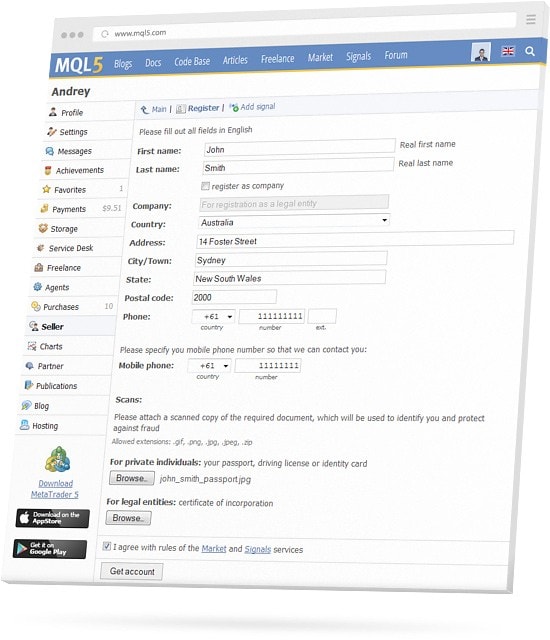 Now, register your account as a source of trading signals and set the desired price.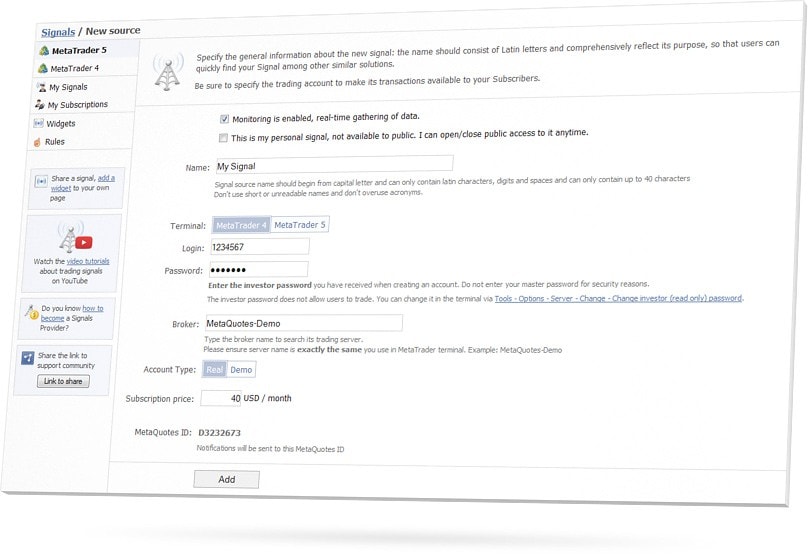 After verification, the signal appears in the showcase and it becomes available to millions of traders for subscription. As you can see, everything is simple! Keep up the good work and earn more from your subscribers!
Visit MQL5.com and become a signal provider