Trading Signals in MetaTrader 4 allow you to automatically copy the deals performed by other traders in real time. Many successful traders provide their Forex trades in public access either for free or for a reasonable fee, becoming signal providers.
The showcase of 3 200+ free and commercial signals can be found on the website and on the Signals tab of your trading platform. For your convenience, all signal providers are sorted by their trading results. The most successful ones are displayed at the top of the list. Select your signal provider, subscribe to their signal and start copying their deals both on demo and real accounts without leaving MetaTrader 4. The signal does all the work for you according to the parameters of trading you will set!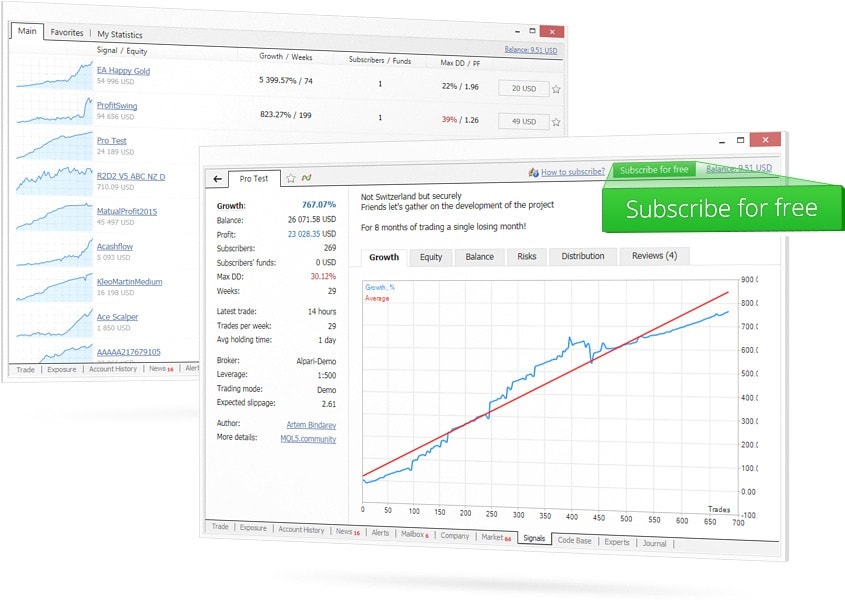 If you are a successful trader and want to earn extra income, become a signal provider! Share your trading strategy with millions of other traders and earn fees from your subscribers.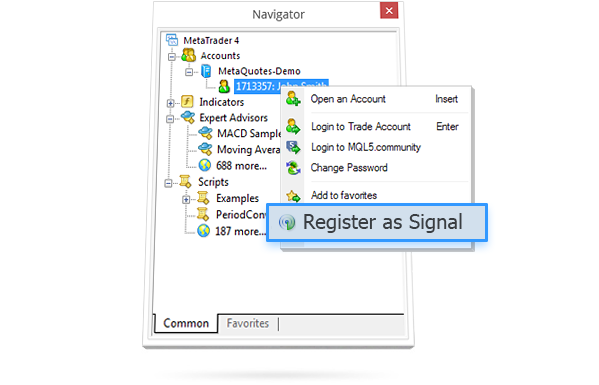 Find out the details in our "MetaTrader Signals Service" video tutorial
Download MetaTrader 4 and subscribe to a signal of a successful trader