Financial news and alerts tools in MetaTrader 4 allow traders to stay abreast of the latest market events and help them make the right trading decisions.
Symbol quotes are affected by various global and regional events in politics and economies around the world. News from exchanges and large financial institutions, rates of central banks, and shifts in political and business climate of various countries can help you forecast changes in currency exchange rates. The financial news line in MetaTrader 4 is your guide in the world of financial trends. It will help you track market changes and, therefore, take the right trading decisions. Stay focused and do not miss a favorable moments to perform a trade!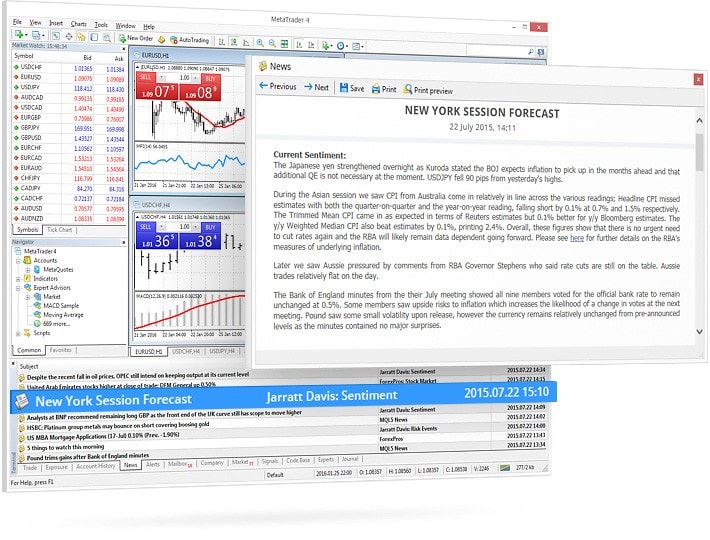 Alerts are the most significant notifications of the important market developments. MetaTrader 4 allows you to create an alert for certain trading conditions, such as exceeding the specified values by Bid and Ask prices. If a specified event occurs, MetaTrader 4 will notify you by a sound or an email. You can also enable sending SMS or push notifications to your mobile phone. Set an alert and sit back and wait!