More technical analysis tools added in the MetaTrader 4 Web platform
The latest version of the MetaTrader 4 Web platform features new tools for technical analysis. Recently, we announced the upcoming implementation of the MACD oscillator in order to demonstrate the indicator operation on a separate window. Eventually, we have decided to speed up and add a few different indicators in test mode: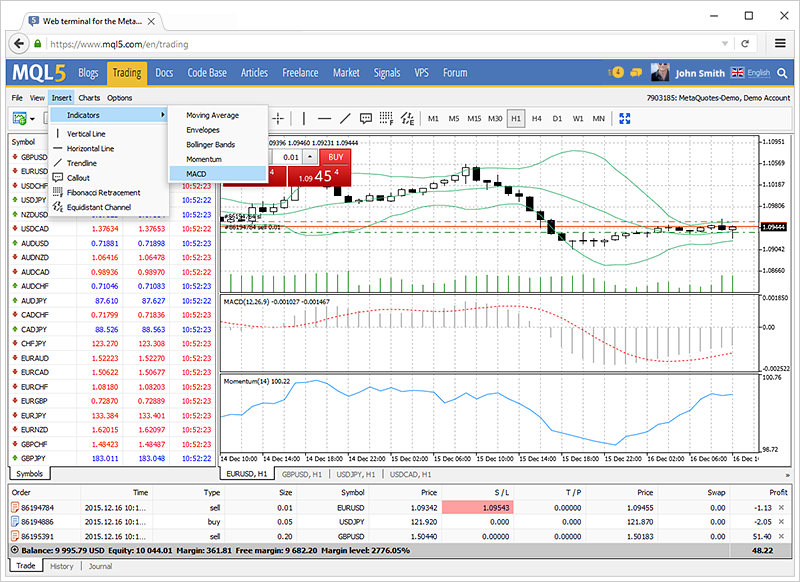 You can configure the indicators by setting the necessary analytical parameters, including calculation period and shift relative to a price chart. Visual settings such as line color, width, and type, are to be added soon. The remaining indicators will appear in the Web platform after thorough testing. The future Web platform versions will also feature the ability to apply indicators to each other.

Stay tuned for more news!