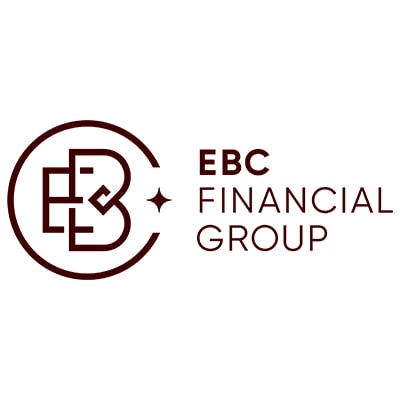 EBC
EBC Financial Group stands tall in the global financial arena as a symbol of unparalleled excellence. Their extensive international footprint has e...
Forex, Metals, Stocks

Markets
Best FX Trading Platform
Fast Deposit and Withdrawal Processing
Order Execution Time as low as 20ms
1000 Orders Processed per Second
Reliable Reputation/Multi-jurisdictional regulated
Extremely Competitive Trading Environment
24/7 VIP Services
60+ Trading Instruments
EBC Financial Group stands tall in the global financial arena as a symbol of unparalleled excellence. Their extensive international footprint has empowered them to understand and navigate the nuances of varied local markets keenly. This expertise ensures they tailor their services, meeting the distinctive needs of their diverse clientele and propelling their rapid global growth. In 2023, EBC's prowess was notably recognized when they secured Best FX Trading Platform and Best Trading Execution at the World Finance Forex Awards. These accolades speak volumes about their dominance and dedication to delivering top-tier trading solutions.

EBC's success is its unwavering commitment to a client-centric approach. The trust and partnerships they've fostered with their clients are testimonies to their remarkable ascent in the financial sector. They offer a comprehensive suite of trading services, encompassing forex, commodities, and indices, with each service reflecting their commitment to innovation and superior quality.

Taking a step further in its dedication to excellence, EBC strives to provide state-of-the-art infrastructure and unmatched customer service. They establish data centers in various financial hubs to ensure high-speed order execution as fast as 20ms, providing more than 85% of orders are executed at a better price. To further bolster their commitment to their clients, the group offers all-rounded, 24/7 customer support. Combining the proprietary features of the Private Room and Black Box with deep liquidity access, EBC equips serious traders with the right tools to achieve their trading objectives.

Integrity and ethical practices are cornerstones of EBC's operations, solidifying its reputation as a trusted name in the financial industry. As they chart their course for the future, they remain steadfast in their commitment. EBC pledges to be the guiding light for clients amidst the ever-evolving financial market dynamics.

For those seeking a partner marked by perfection, a client-first philosophy, and deep global insights, EBC Financial Group emerges as a clear choice in the dynamic world of finance.

Disclaimer: MetaQuotes Ltd is a software development company and does not provide any financial, investment, brokerage, or trading services, nor is it involved and/or interfere in any way in any trading operations, nor does it open or provide real trading accounts. The published information is not intended to be used as financial advice, is general, and is not specific to you. Before using any information for making investment decisions, you should seek the advice of a qualified and registered securities professional and undertake your due diligence. None of the information published in our website is intended as investment advice, as an offer or solicitation of an offer to buy or sell, or as a recommendation, endorsement, or sponsorship of any security, company, or fund. MetaQuotes Ltd is not responsible for any investment decision you have taken. You alone are solely responsible for your investment decisions and your investment research.
Risk Warning: Trading with real money involves a high risk of losing money rapidly. Most retail investor accounts lose money when trading financial products. You should consider whether you understand how various financial products work and whether you can afford to take the high risk of losing money.