MQL5.com Freelance: developers' source of income (infographic)
In June 2010, Freelance service was launched together with the Payments service allowing users to order and pay for the development of MQL applications without leaving the MQL5.com website. The service was then called Jobs.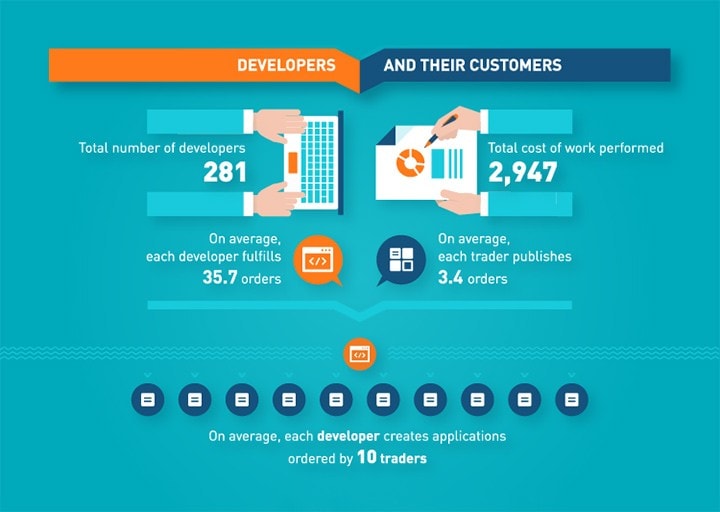 On the occasion of the MQL5 Freelance Service fourth birthday, we have prepared an info-graphic demonstrating the service results for the entire time of its existence. The figures speak for themselves: more than 10 000 orders worth about $600,000 in total have been executed to date, while 3 000 customers and 300 developers have already used the service.