Admiral Markets adds 4,000 new stocks for MetaTrader 5 accounts
The international broker has announced the biggest instruments expansion they have ever made. Admiral Markets clients holding MetaTrader 5 accounts are given access to over 4,000 stocks and 100 ETFs. Together with the previously available instruments, this offering has become one of the largest among all online trading venues.
The new Admiral Markets offering for investors provides stocks and exchange-traded funds from the following exchanges:
Austria (VIE)
Belgium (Euronext)
Denmark (CSE)
Finland (NASDAQ)
France (Euronext)
Germany (Xetra)
Netherlands (Euronext)
Norway (NASDAQ)
Portugal (Euronext)
Spain (BME)
Sweden (NASDAQ)
Switzerland (SWX)
UK (LSE)
US (AMEX, NASDAQ and NYSE)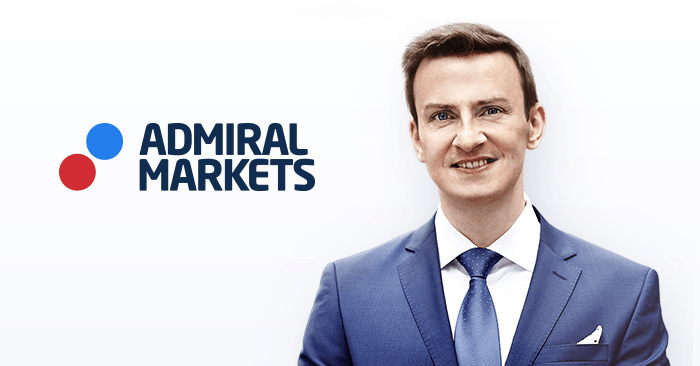 Jens Chrzanowski, Admiral Markets Group AS

— We are delighted to make these classic investment opportunities available at Admiral Markets. — says Mr Jens Chrzanowski, Member of the Management Board of Admiral Markets Group AS. — Traders might not always want to trade short-term, which is quite usual for any leveraged product; sometimes you might prefer to invest for a longer period of time. In this case, the 'classic' equities, such as stocks are more relevant. Also, let's not forget about ETFs, which are quite popular in the past years and now also available on MetaTrader 5. ETFs or exchange-traded funds are 'passively managed', without a high management fee. Unlike mutual funds, an ETF trades like a common stock on an exchange. Moreover, ETFs typically have a higher daily liquidity, which makes them an attractive alternative for investors.
— We have taken a great leap forward in terms of promotion of the world's most advanced trading platform — MetaTrader 5, among the trading community and classic investors, — sums up Mr Chrzanowski. — While the former get access to investment opportunities, the latter obtain an incredibly powerful trading tool. Without the capabilities of MetaTrader 5, which is as different from MetaTrader 4 as the modern electric car is from the good old diesel, it would not be possible to provide such a diverse offering."
The broker encourages all clients with MetaTrader 4 accounts to learn more about MetaTrader 5 and consider switching to Admiral.MT5 and/or Admiral.Invest accounts, as MetaTrader 4 has reached its technical limits with the current offering.