MetaTrader 4 Android — Push Notifications
The first version of MetaTrader 4 Android was released two months ago. Two weeks ago it got the support of 30 technical indicators, and now the time has come to deliver another good news. MetaTrader 4 Android has got push notifications similar to MetaTrader 4 iPhone.
Download the new version of the mobile platform to be able to push notifications from MetaTrader 4 and MQL5.community website to your MetaTrader 4 Android. For example, you can receive trading signals to buy or sell a financial security sent by your trading robot from MetaTrader 4.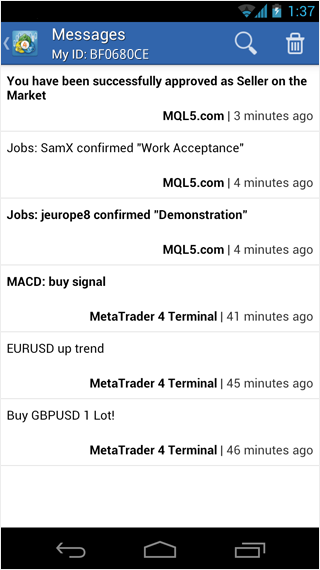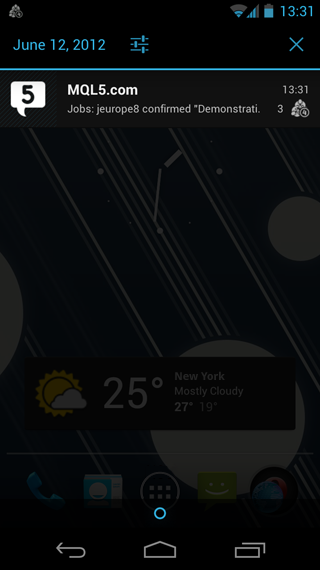 To work with push notifications in MetaTrader 4 Android, you will need Android OS version 2.2 or higher, active Google account on your smartphone/tablet PC and access to Google servers. With our terminal you will realize that mobile trading using MetaTrader 4 Android provides exceptional convenience combined with powerful functionality.

The "Crosshair" mode (for easy viewing of the date, price or indicator value at the selected point of the chart) and the Data Window (for viewing indicator values at the specified point of the chart) will appear soon in the future versions of MetaTrader 4 Android.